Ok so as we are slowly adding more pieces to our home and filling the shelves with all our favorite books and nick nacks. As I have been doing this I have realized I have a real obsession... I love ginger jars! I have collected them for a while now, but I am really loving the pop of crisp blue paired with all the neutral whites and grey tones that are through out our house! I have a small shelve off to the right of our kitchen where I keep a small collection of them displayed. (Photo Shown Below)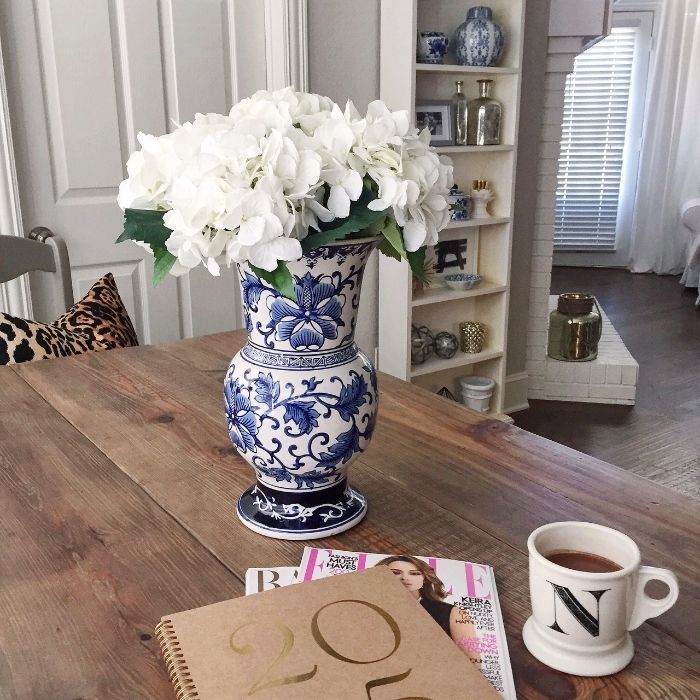 I have a couple other scattered throughout the house but I thought it would be fun to share some of my favorite images and unique ways you can introduce them into your space. All image links will be below and I will include some of my favorite sources of where you purchase some as well! They are classic pieces that I believe you can keep forever, they will never go out of style! Ginger jars are here to stay and I am not the slightest bit sad about.
Happy Sunday friends and here is to a fresh new week come Monday!
xoxo