Oh my goodness so if I had to rate my excitement on a chart of 1-10 about how awesome this flat bread is I would be off the charts! FOR SURE! I am always looking for healthy GF + Paleo options to put in place of bread as well as pizza! I kinda have a thing for pizza, but I mean who doesn't? So I found this recipe last night on pinterest and immediately tried it, I made some changes of course and I could not wait to share it with you guys because it is for real the bomb dot com!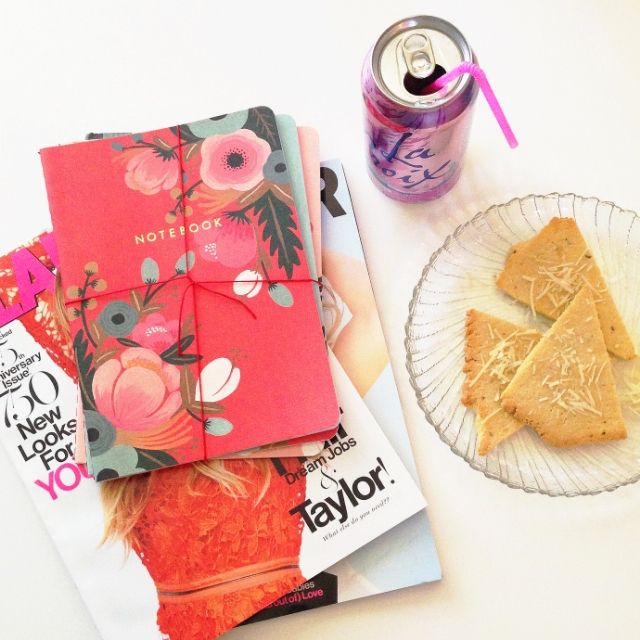 Now what you've been waiting for...
The Recipe!
(p.s. it's seriously insane how easy it is)
1 1/2 cup Almond Flour
1/2 tsp. Salt
1/2 tsp. Baking Powder
1/4 tsp. Dried Basil Leaves
1/8 tsp. Garlic Powder
- Combine all the ingredients above in a bowl and set aside.
1 egg
1 tbsp Olive Oil
2 crushed or very finely minced Garlic Cloves
- Mix your egg, oil and garlic together and add it to your dry ingredients that were set aside.
- Mix it with a fork until it forms into a little ball. Place your dough ball onto a sheet of parchment paper. Place another sheet of parchment paper over the top of your dough and roll it out into a thin sheet. Probably about 1/4 of an inch in thickness.
- Keep the rolled dough on your parchment paper and place it onto a baking sheet.
- Bake at 350* for 15-20 minutes or until gold brown on the edges!
- Once its cooked you can just sprinkle it with some Sea Salt and Parmesan like I
did. Then drizzle it with a good amount of olive oil on top! It was so delicious! The other
option is you can make it into a pizza and place all of your favorite toppings on it! I have'nt
tried this yet but I'm sure it would be awesome! Have fun and let me know what different
toppings you come up with!
xoxo
Big Love Friends!
Follow The Happy Goose