Okay, so the wedding photos are back but before I post any of them, I just have to take a moment and show you the fabulous artist behind the lens who captured these wonderful moments. Her name is Haley. She is absolutely adorable and I am ever so thankful we found each other! It's a funny story actually. So about 9 months ago when I first started the whole wedding planning adventure, I knew my first task to tackle would for sure be a photographer. It was something I took very serious and literally researched like every single photographer in the area, even ones out of the state! I quickly learned that holy cow everyone is booked or is like a million gazillion dollars... which is fine, I totally get it being an artist myself, but this little lady was on a budget and I was slowly getting my hopes up! How on earth was I suppose to know wedding photographers booked so far in advance? I kept up the search and studied profusely each new photographers style. I looked at how they used light, color, clarity etc. I began to think I wasn't going to be able to find anyone. Then one night after two very longgg weeks of finding no one... I know yall are going to think I'm crazy but don't judge me. I prayed! I know... I know how selfish of me to waste a prayer on a photographer but it was something that was so close to my heart. I mean these are photos that only can be taken once... there are no retakes... this is the day that me a J had so patiently waited for for as long as I can remember. It was the day we would get to bring two families together and in front of all our friends, family and God we would create a new family. Our Family! So yes I prayed. I asked God to please bring us someone who could bless us with beautiful photos, photos that we could show our children one day and they could see the love that mommy and daddy have for each other. Someone who could capture so much happiness in one photo it would make you scream, dance and cry all at once! After I prayed I tried to go to sleep. Well after tossing a turning for about an hour, I realized my mind wasn't ready to rest so I pulled out my phone and got on instagram. The first thing that popped up was a sweet message from @haleyrynnringo that said "if you haven't already found a photographer for your wedding yet I would love to shoot it". I was in shock! Okay, wow God you are good and very fast! I like your style! I immediately went and looked at her website. I was blown away! Everything was so beautiful! Oh my gosh. So I'm freaking out by now and instantly emailed her as fast as I could to see if she had the date open. I mean of course she had to have our date free, she was sent to me by God! He wouldn't play a mean nasty trick like that! Yes! Yes she was free! I booked her did a little dance and then moved onto dress shopping! Woo now that's a whole other post though people! Have you ever seen a barely 5'2" petite sized girl get into the "tradition wedding gown", its like a marshmallow and my head was the little stick that pokes out the top! True story! We ended up going with something a little less poofy and a little more Julia Roberts in Runaway Bride. Do you remember that one scene where she goes into the dress store and tries the really fancy one on that's in the window and she slowly sways from side to side and makes the most softest floaty motion... then shes pulls it up and you see her boots! I love that scene it makes me smile every single time and you best believe I did some shimming and twirling in my dress as well! It was a day straight from a dream. I know I'm getting off subject so I have to get back to what this post is truly all about and thats the fabulous Miss Haley! Her photos absolutely took my breath away, they made me laugh, cry, smile,dance... all the above. She truly has such a wonderful gift and I can't wait to share the photos with all of you guys! They are coming soon! I promise! I promise! But until then here is a little sneak peek and a few words from Haley!
Hello! I'm Haley Rynn Ringo, and I'm a photo journalistic wedding and lifestyle photographer proudly based out of Austin, Tx! I currently attend the University of Texas at Austin, and will be graduating in December where I'll then FINALLY be able to go full time as a wedding photographer, (which I'm MORE than excited about)! I absolutely love and am so passionate about documenting one of the most important days of someone's life, and I'm so thankful that God has given me the ability to create artwork that my clients will be able to have and enjoy for many years to come! As a photographer, there is nothing I want more than to show you just how captivating you truly are.
With that said, working with Lindsay and Jeremy, and their wonderful families reminded me of the importance of what I do, why I'm so passionate about being a photographer, and how amazing it is that I've been able to make a career out of the one thing I'm most passionate about! Their wedding day was absolutely spectacular! From every decoration that Lindsay hand-made, to the environment and the people...it was an absolute blast! I truly enjoyed every single minute spent with these two wonderful people, and I cannot wait to see how the Lord will bless their marriage!!
Thanks for being the best clients ever,
XOXO | Hales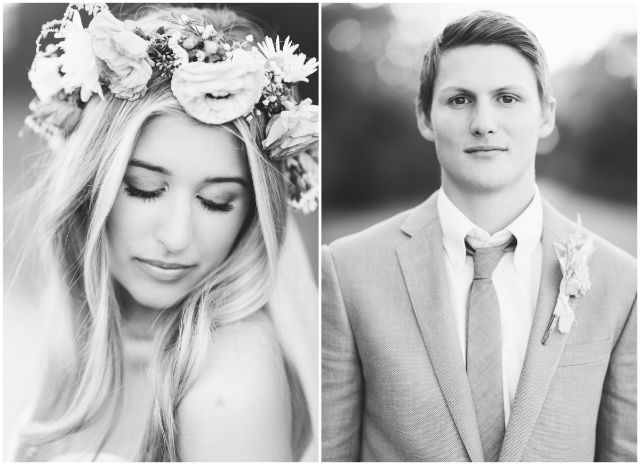 Please take the time to go and visit Haley's site as well as follow her on instagram. She is seriously a little burst of happiness and anyone would be lucky to know her!
Love you Hales. You're the bomb!