Hi I'm Lindsay how are you? Nice to finally talk again it's been awhile. Can we first off just talk about how it is almost November... What the?? It's almost Christmas?? How is this possible? I feel like I was just shopping for swim suits and doing cannonballs in the pool like yesterday. This is crazy talk. Anyways though I had hopes of posting a bunch of pictures and filling you in on a little bit of whats been going on down here in crazy town so here we go.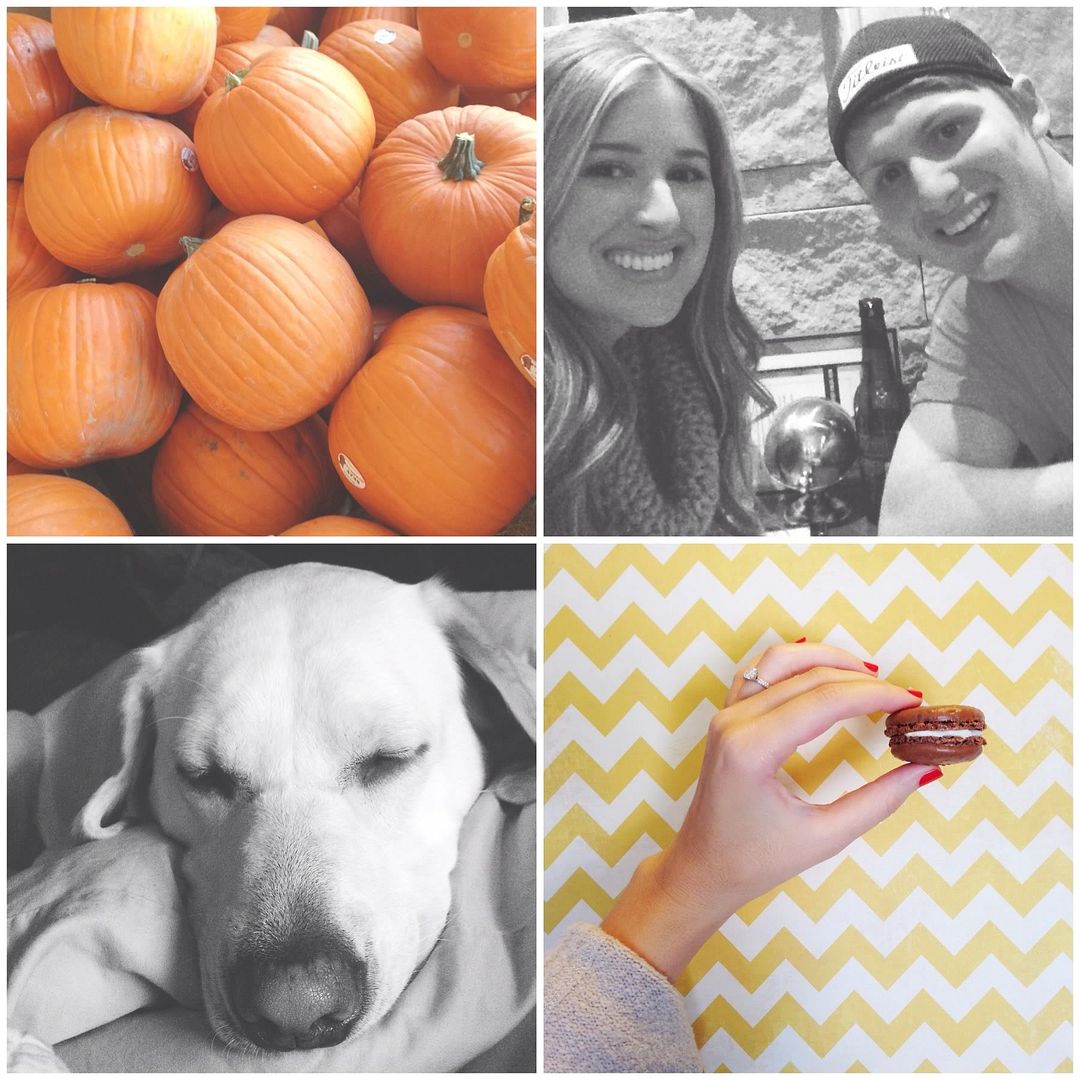 1. "The Dress" has officially been ordered. I am relieved, excited and am having anxiety currently all in the same moment just thinking about it. Yes I am having anxiety over a silly little dress but it's the truth so lets high five and pass me a piece of chocolate!! Ahhh!!

2. I am currently constantly craving pizza which is good for my taste buds and but bad because of the purchased item above. I am counter acting it with lots and lots of celery though so I'm sure that evens its out?? Yes? No? Maybe so?
3. I am actually really into football this year... I Lindsay Dixon have a fantasy team! Who Am I??
Me and Jeremy have matching game day socks! This is a true story... although the Cowboys didn't win this week and it was our first time wearing them so Jeremy believes they might be cursed and they may be getting burned?? I will keep you posted though on the current status of "the socks"... stay tuned!

4. I think I have currently made the Gluten Free Apple Pie Cobbler that I posted last week like 10 times already... Shhh we won't talk about that though!
6. I am working on the wedding song soundtracks and I am constantly crying like a big baby. How on earth am I even suppose to make it through that day without looking like a crazy mix between a puffer fish/platypus. (yes my lips swell when I cry... like a lot) I better start praying for strength and grace everyday from now till then. I am going to need it, but I seriously cannot wait for this day no matter what I look like. I will finally be married my sweet Jeremy. He will be my husband! Capital.. O M G!! I'm dying just thinking about it!


7. The leaves are finally changing I am so excited! This is one of my most favorite times of the season. Can we skip the freezing wet rainy winter though!
8. We are looking at rental houses for the year to come! Ahhhh! But even more exciting we are looking at floor plan ideas for the "Family Compound". Haha! Yes we are looking at maybe purchasing land with my parents and everybody building on it!! We are so beyond excited to have family so close! Especially since I will most likely be working from home and my mom as well, this could be trouble! We are keeping our fingers crossed though!

9. I have been trying to come up with new ideas for the blog! New ideas are to come hopefully! My only weakness is being brave enough and taking chances!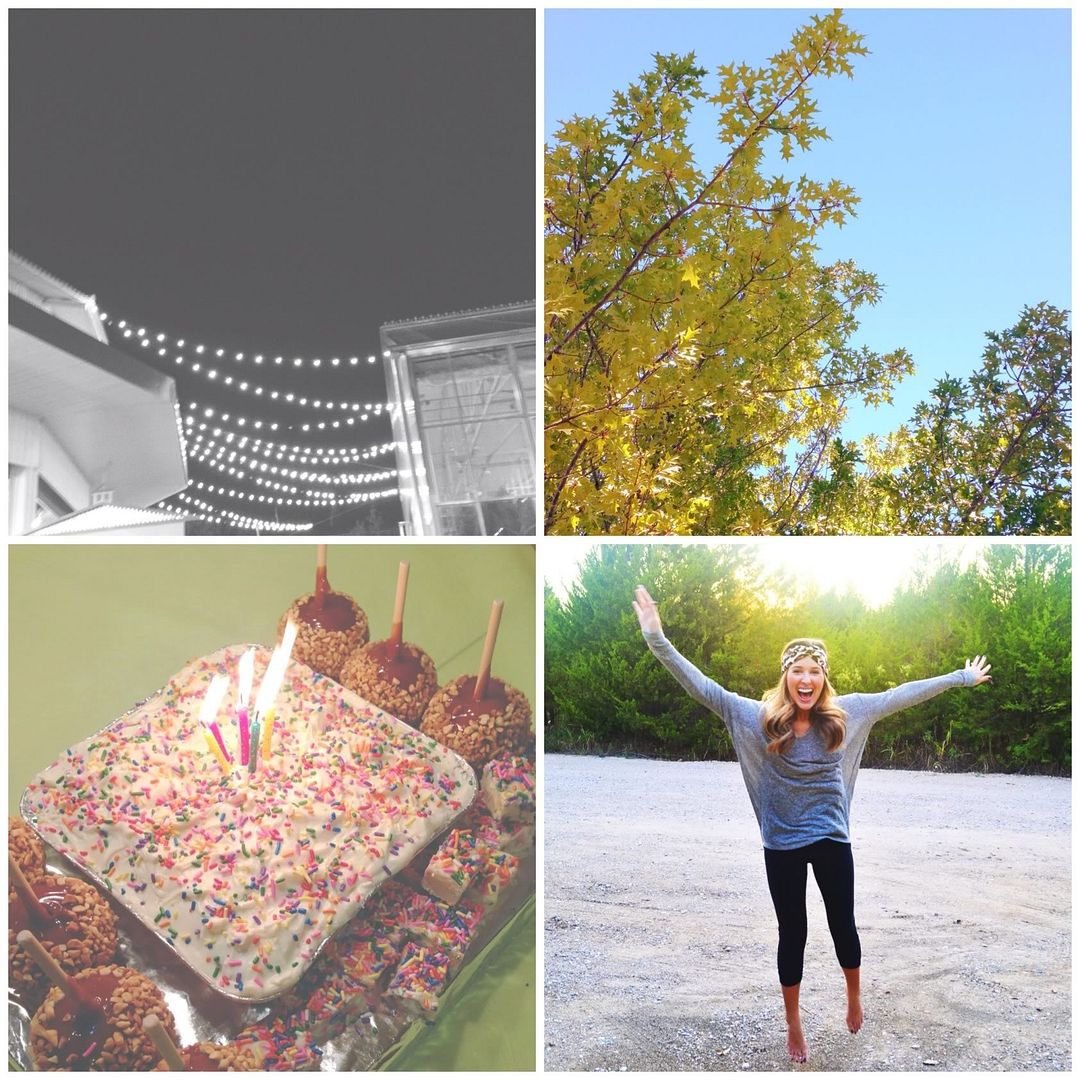 10. Honeymoon ideas anybody?? Where do we even start there is so many beautiful places!
11. We saw the movie Gravity in 3D, it was super good and I highly recommend it. However, I do not ever want to go to space now.... No thank you!
12. I finally got my hair done. My roots were to my eyebrows... and no this is not a personal record. I am cheap and I like to drag it out as long as I can.. this involves lots of hats and lots of headbands!

13. I may or may not currently be addicted to wearing a huge white hotel robe that almost drags the ground around the house... at all times! It's kind of fun to twirl in it and pretend your at the spa.
14. Engagement Photos are in the works as well as ideas for me and J's 25th Birthday! Why does turning 25 seem so significant?? It's like your half way through your twenties and then almost to your thirties. I can't wait though keep the years coming. I'm sure the best is yet to come.
I think thats just about it! I liked this we should do it more often. Oh and one last thing search the show "The Blacklist" on hulu. I was up all last night getting caught up! It's a pretty good new little crime show. Hope all is well sweet friends.
Big love.
xoxo