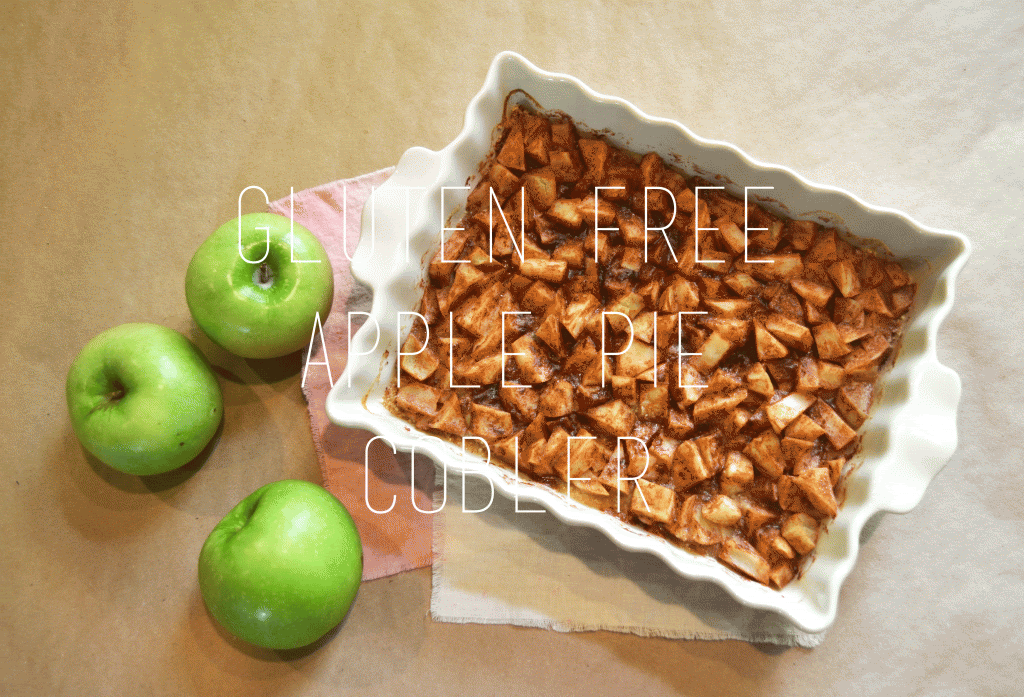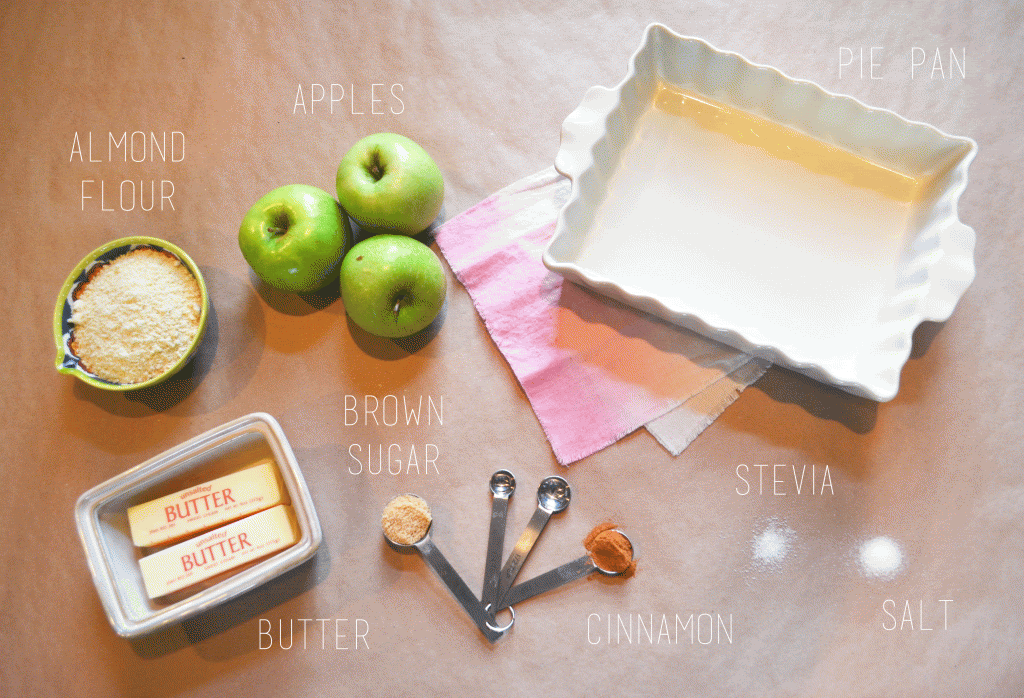 1 cup Almond Flour
3 Green Granny Smith Apples
1 Tbsp Brown Sugar
1 Tbsp Cinnamon
1/2 tsp. Stevia (divided)
1/4 tsp Salt
2 Sticks of Unsalted Butter
(you can swap the butter for coconut oil to make it dairy free as well as paleo friendly)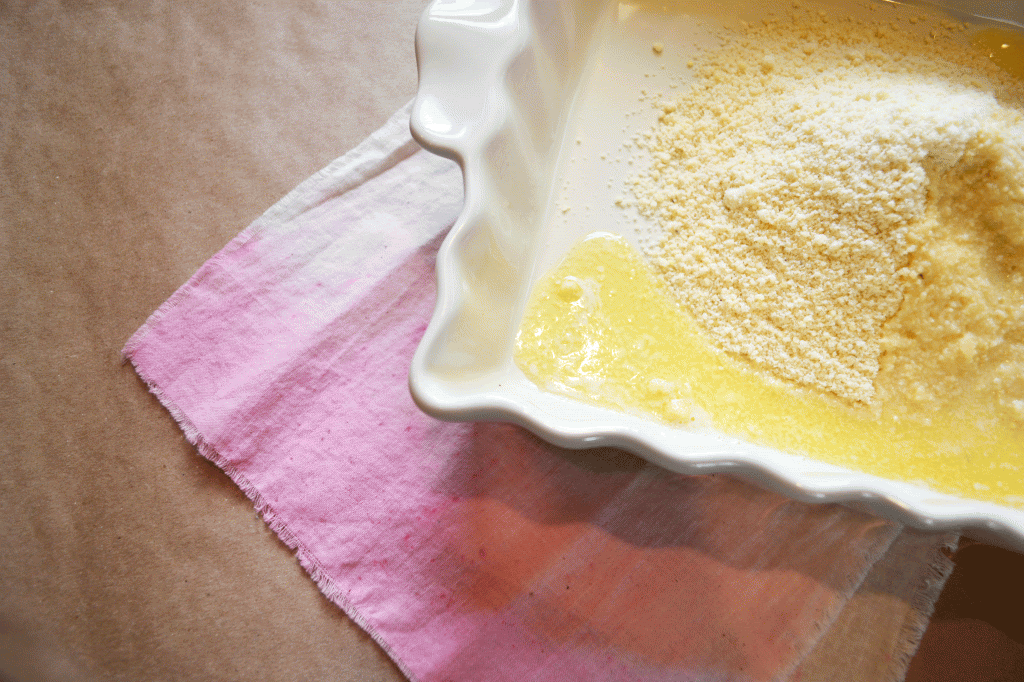 First Mix your 1 cup of Almond Flour in your Pie Pan along your 1/4 tsp Stevia and 3 Tbsp of melted Butter.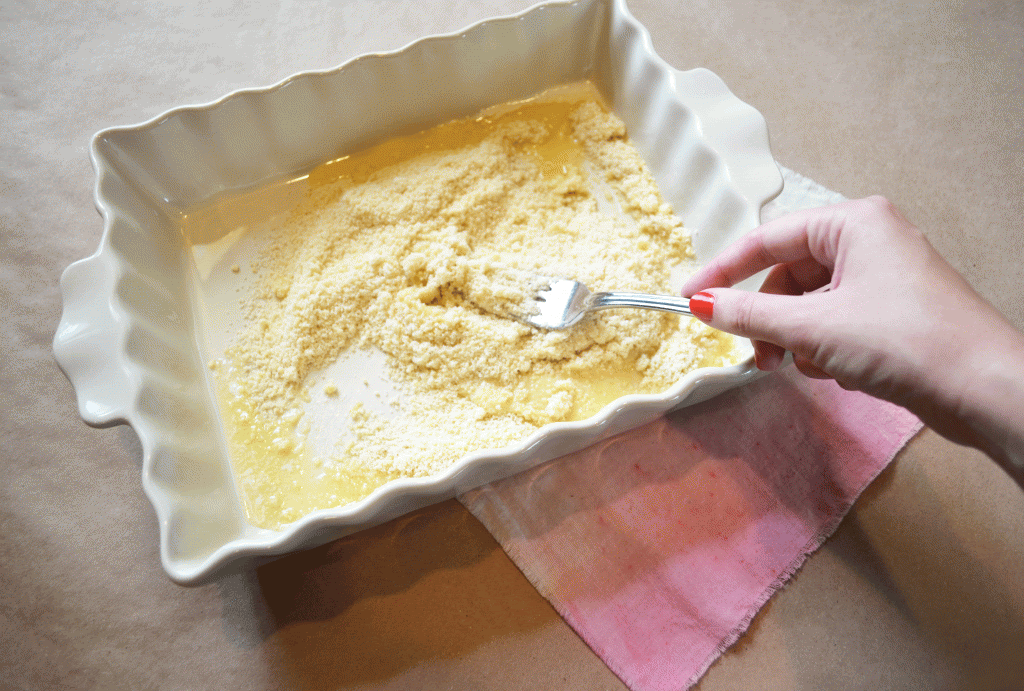 It should come together to make a crumbly soft dough, sort of like a sugar cookie dough.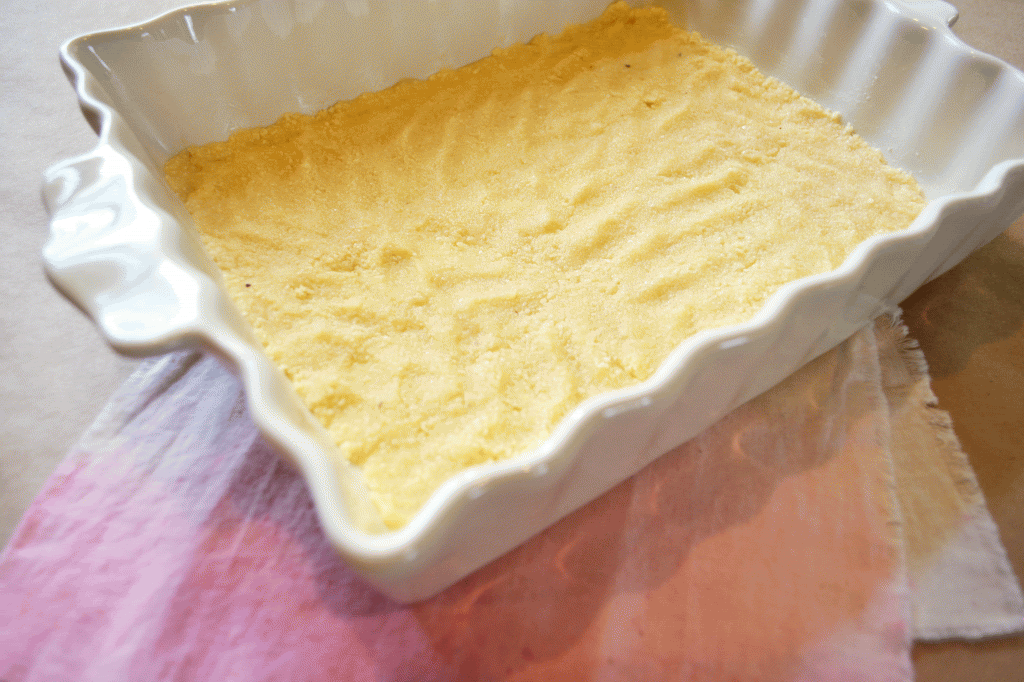 Press your dough down into the bottom of your pie pan to form a thin layer.

Now set that aside and get out your beautiful bright green apples. Peel them until all those beautifully green skins are gone.
I like to cut them into slices and then into small cubed like pieces.
Next it's time to mix up your yummy sauce. You will need 1 Tbsp Cinnamon, 1 Tbsp Brown Sugar, 1/4 tsp Stevia, 1/4 tsp Salt and then last but not least 1 Stick + 1 Tbsp of melted Butter. Mix this up in a small bowl and then pour your mixture over your sliced apples. Toss the apples around until everything is coated in the cinnamon sugar sauce.

Pour your cinnamon apples over your almond dough crust. Spread them around so they form and even layer on top of the dough.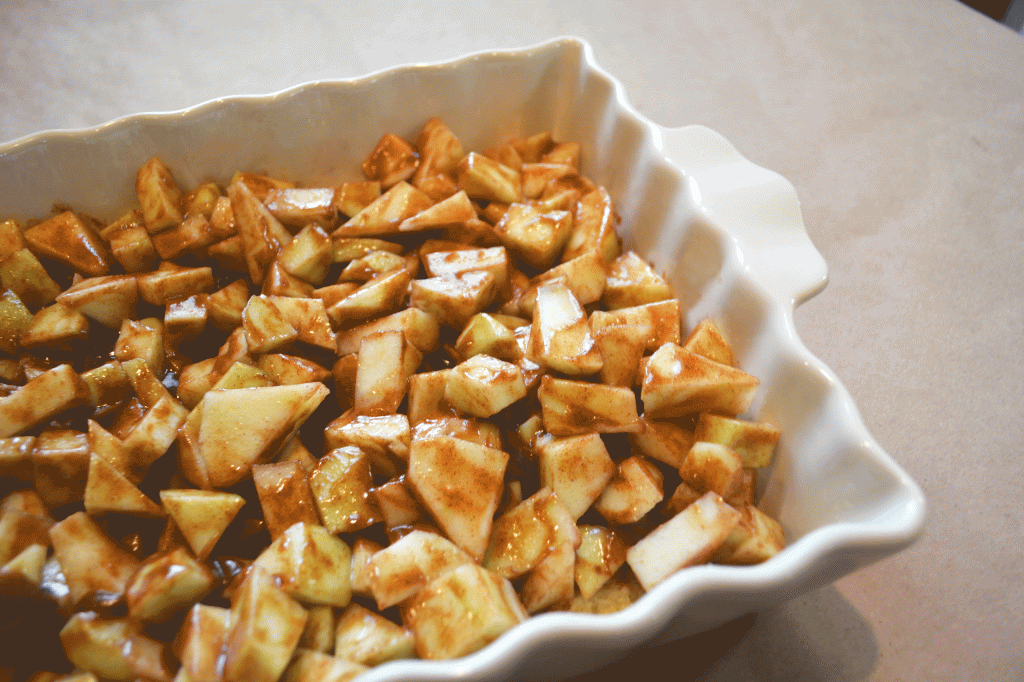 Cover it with foil and place it in the oven to bake at 350* for 40 min.
When your Apple Pie Cobbler is done it should be bubbling and will smell like heaven. The apples with be soft and sweet and the almond crust will be creamy and yummy. This has definitely become one of my new favorite desserts. Not only is it super easy but it is so delicious and great for fall. I hope you all enjoy and let me know what you think in the comments below!
xoxo