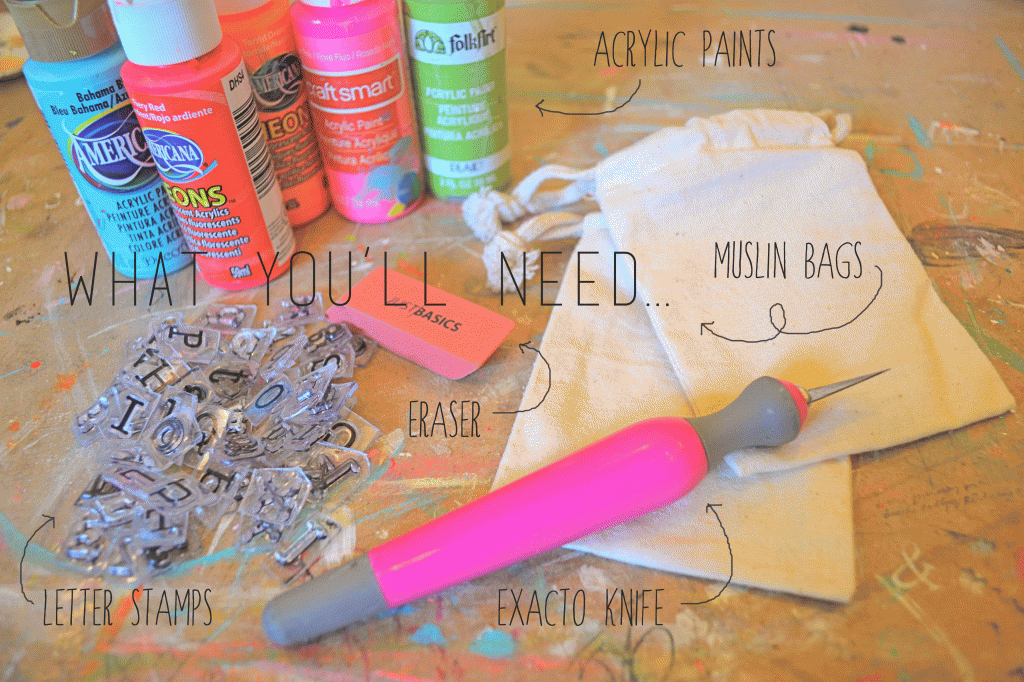 First trace a small to medium size circle onto your eraser. Then cut it out using an exacto knife.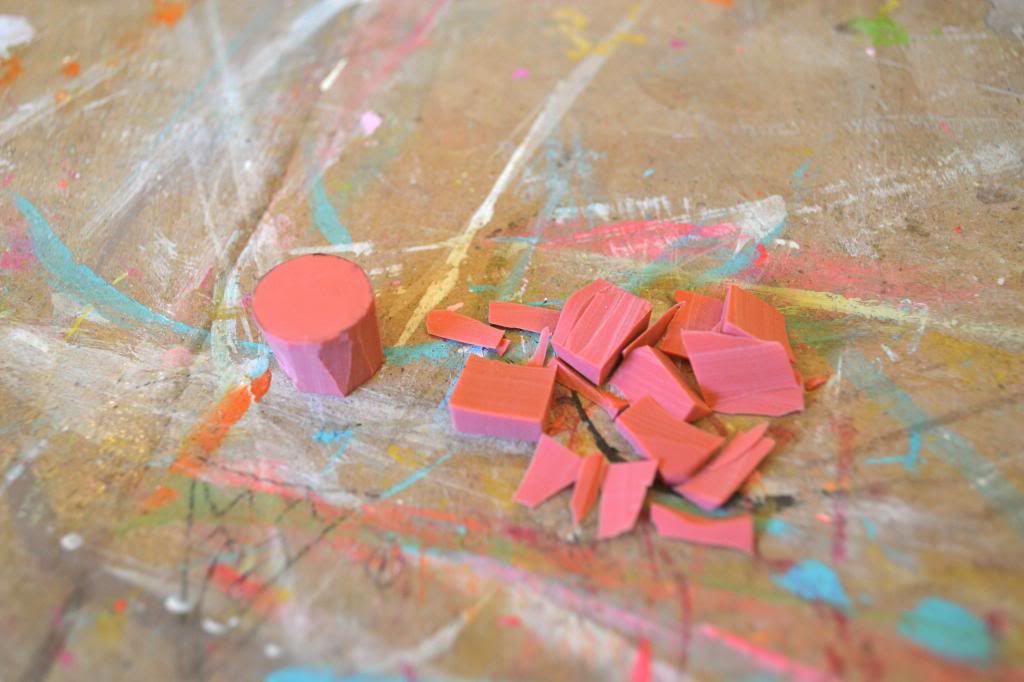 It should look something like this. Congratulations you have now made a perfect little circle stamp!
Next choose the color of paints you want your initial to be as well as your polka dots.
I have that found permanent acrylic paints work best for this project.
First place a little index card or a piece of paper inside the bag so your paint will not seep through to the other side. Then center and stamp your initial in the desired color.
Next come the ever so cute polka dots. Stamp your dots around the initial, as well as the whole back of the bag.
Let them dry and then admire them in all of there cuteness!
There are so many other design ideas you could try as well.
Try embroidering a simple stitch on one of them like in the picture above.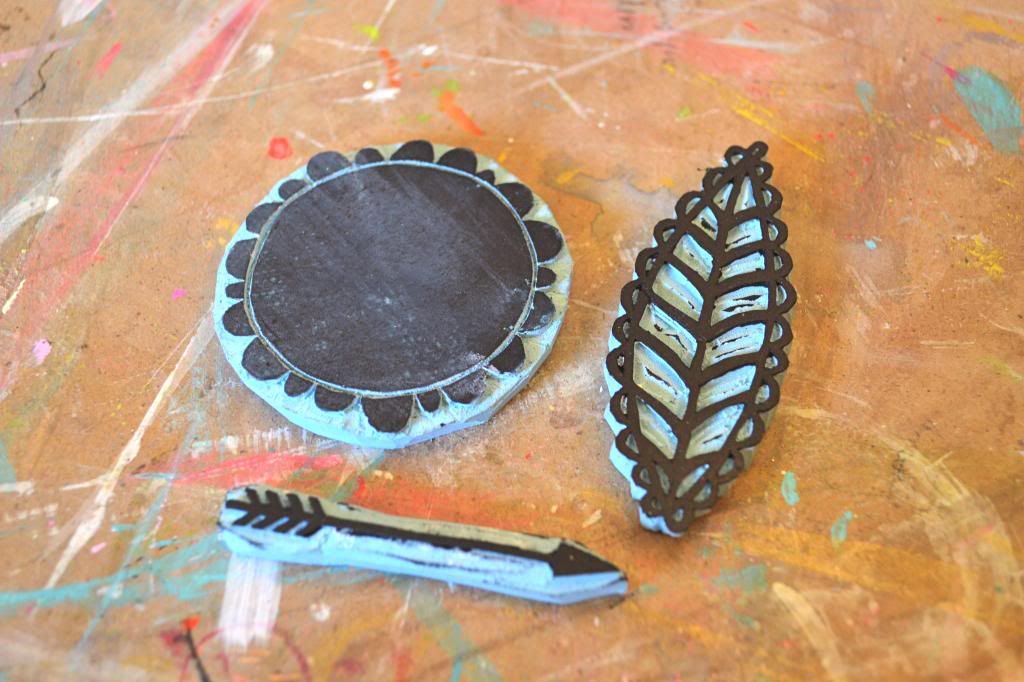 Make more homemade stamps and try them out as well.
Happy Crafting.
xoxo