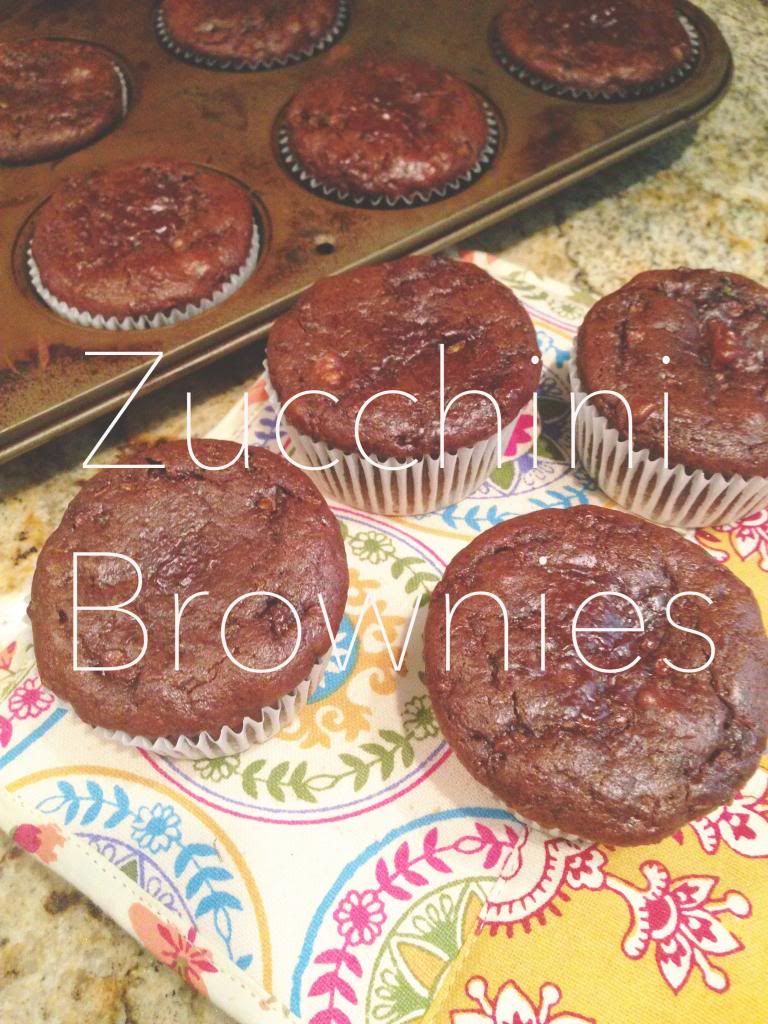 This is one of my all time favorite desserts. Not only do I enjoy it because its Gluten free as well as Paleo (so its good with my food allergies) but my family actually really likes it as well, which in my opinion says a lot (dessert snobs). They are very easy and can be made ahead of time as well and then frozen for when you want a sweet little treat.
What you will Need:
- 1 1/2 cup finely chopped Zucchinis
- 1 cup Almond Butter (
I use this kind
)
(If you don't like almond butter and don't have
to worry about a peanut allergy you could
substitute for peanut butter.)
- 1/3 cup Honey
- 1 egg
- 1 tsp of vanilla extract
- 1 tsp of baking soda
- 4 tbsp unsweetened cocoa powder
- 3/4 cup chocolate chips (I use dark chocolate)
- 3/4 cup chopped pecans (optional)
Directions:
Preheat oven to 350 degrees.
Combine all ingredients into a large bowl and mix everything together.
Pour your batter into a 9x9" greased baking pan or into individual cupcake liners.
Bake for 35-45 minutes if you choose to use a baking pan. Bake for 16-18 minutes if you
choose to make cupcakes! Every oven is different so check them with a toothpick to make sure they are fully cooked and not still gooey in the middle. Gooey brownie batter is yummy but gooey zucchinis... not so much. Once they are done, I like to serve them with some yummy old fashioned vanilla ice cream or a big cup of cold almond milk! I hope you enjoy them and you'll have to let me know what you think in the comments below.
xoxo