So this past Saturday Jeremy had plans to wake up early and meet a bunch of guys to play some football. Well he did get up early and he did make it to the football field but he didn't quite make it to the football playing part. As he was walking to the field he stepped into a huge deep hole and he said he heard the loudest most awful pop and tearing noise. He came home limping and told me what had happened, I couldn't believe what he was telling me and I cried of coarse because thats just what I do, but I felt so bad for him.You can read my previous post
here
about J's surgery. The photos below were taken over a year ago after his first ACL surgery.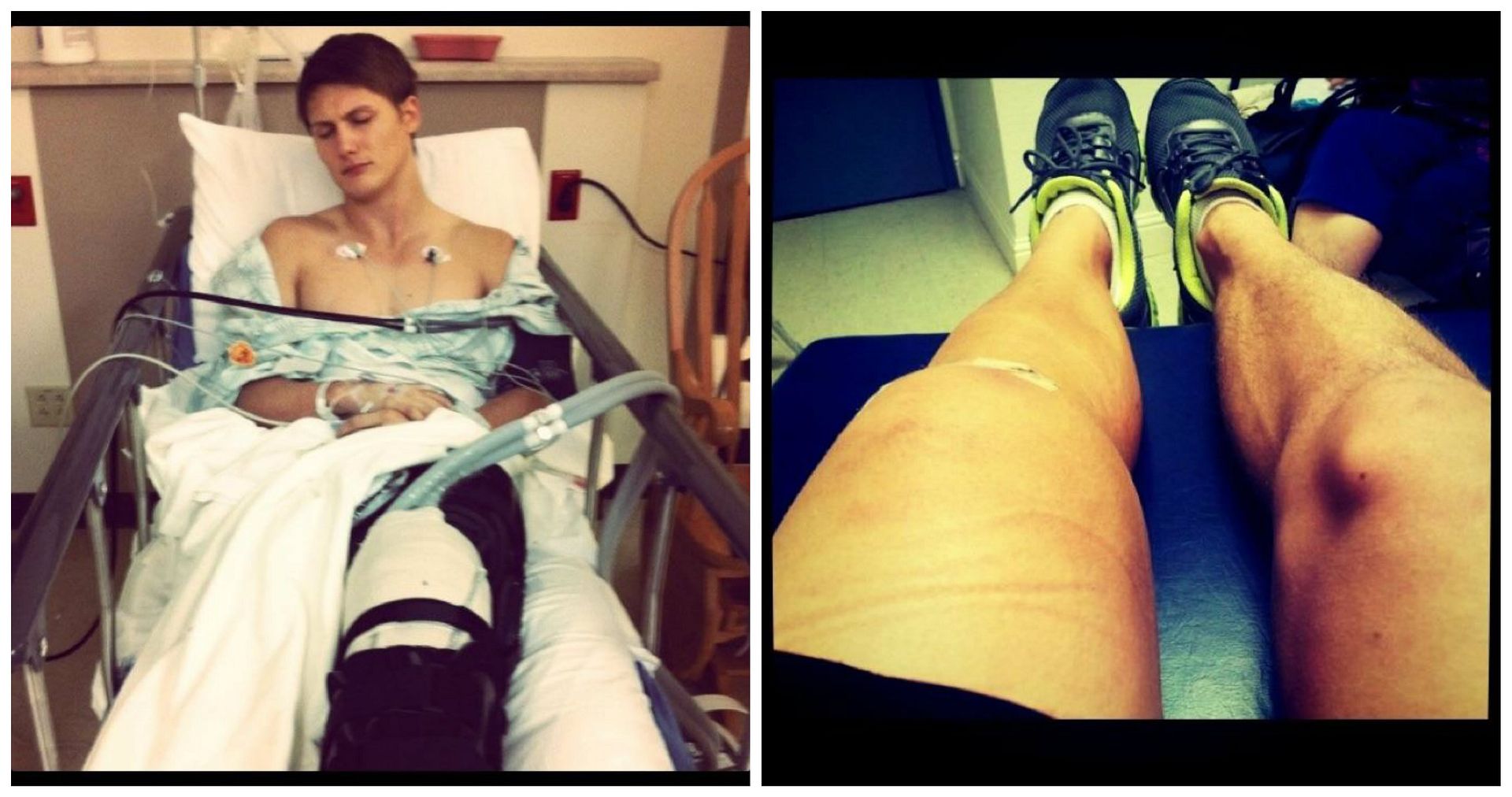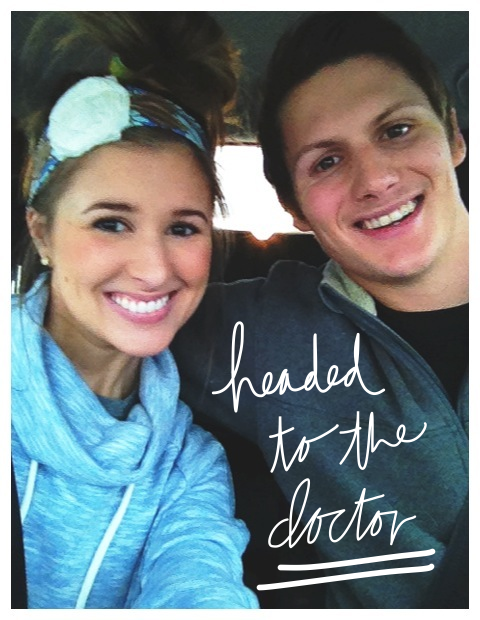 Even as we were driving to the doctor to get the bad news we were so desperately hoping to not be true we planned on making a fun day out of it. Jeremy was able to take the whole day off from work and we had the whole day to do whatever our little hearts desired. It doesn't get much better than that!
And these short neon green shorts he was instructed to wear and then had to walk around the whole Clinic in definitely kept our happy spirits up... They were much shorter in person I will have you know... he cheated and pulled them down a little for the picture.We couldn't stop laughing.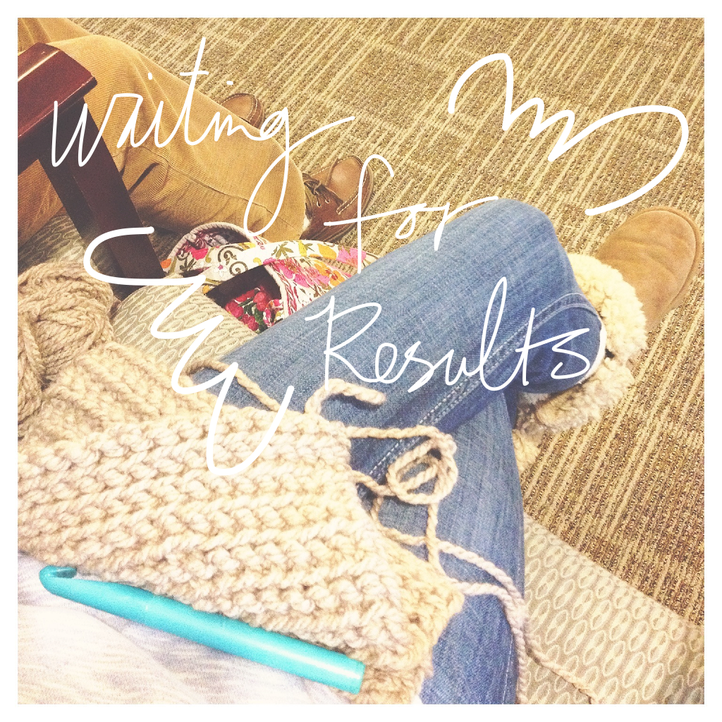 The results were basically what we already knew he would tell us, that he totally re-blew his ACL again, but what we didn't know was that he may have to not only go through one surgery but two. The first surgery would be to go in and put bone plugs into the holes he now has in his knee from the large screws used to hold the donor tendon in place. Then he will have to wait up to two months for the bone to take and heal then the next surgery is of coarse the ACL reconstruction. The other difference about this time compared to the last surgery is we will also have to make the decision of what he will want to replace his ACL tendon with, his Patellar tendon or his Hamstring Muscle. His previous surgery he used a donors tendon. Has anyone out there had any history or know anyone who has used their hamstring or their patellar tendon. I would love to know any pros or cons. Next Tuesday we have to go back in and the doctor will talk with us more in detail with what he saw in the MRI's and whats our next steps. If I could so graciously please ask for prayers for Jeremy and that he hopefully will only have to endure one surgery but even more importantly for a good fast recovery. I think the first time for anything is always harder just because of the unknown and not knowing what to expect so this time we feel a lot more relaxed and ready but its still just a big ole pain in the butt, and not to mention a very long painful recovery. We will still stay thankful and happy through it all we are so very thankful that J is able to have the care and knowledge of good doctors, we are thankful we are able to receive good medical care and most of all if this little bump in the road is the worst thing in our lives right now then we are doing good. It's so easy to get caught up in the little things but it is also so easy to think how blessed we are when we think of all the way bigger problems going on in the world. I also selfishly do get a little excited that he gets to take off work and I get to play nurse and take care of him all day! We get to snuggle up and watch movies all day... and we all know thats my most favorite thing ever!
After the longggg day at the Doctors office we were starvingggg so we went to the Cheescake Factory (He got Spaghetti and I got a Turkey Burger) we then walked around the mall for a little and then headed off to the movies for a little date night! We saw The Silver Lining it was really funny and sweet. I ate way to much popcorn!! It's a problem I have.. popcorn of any kind is my weakness!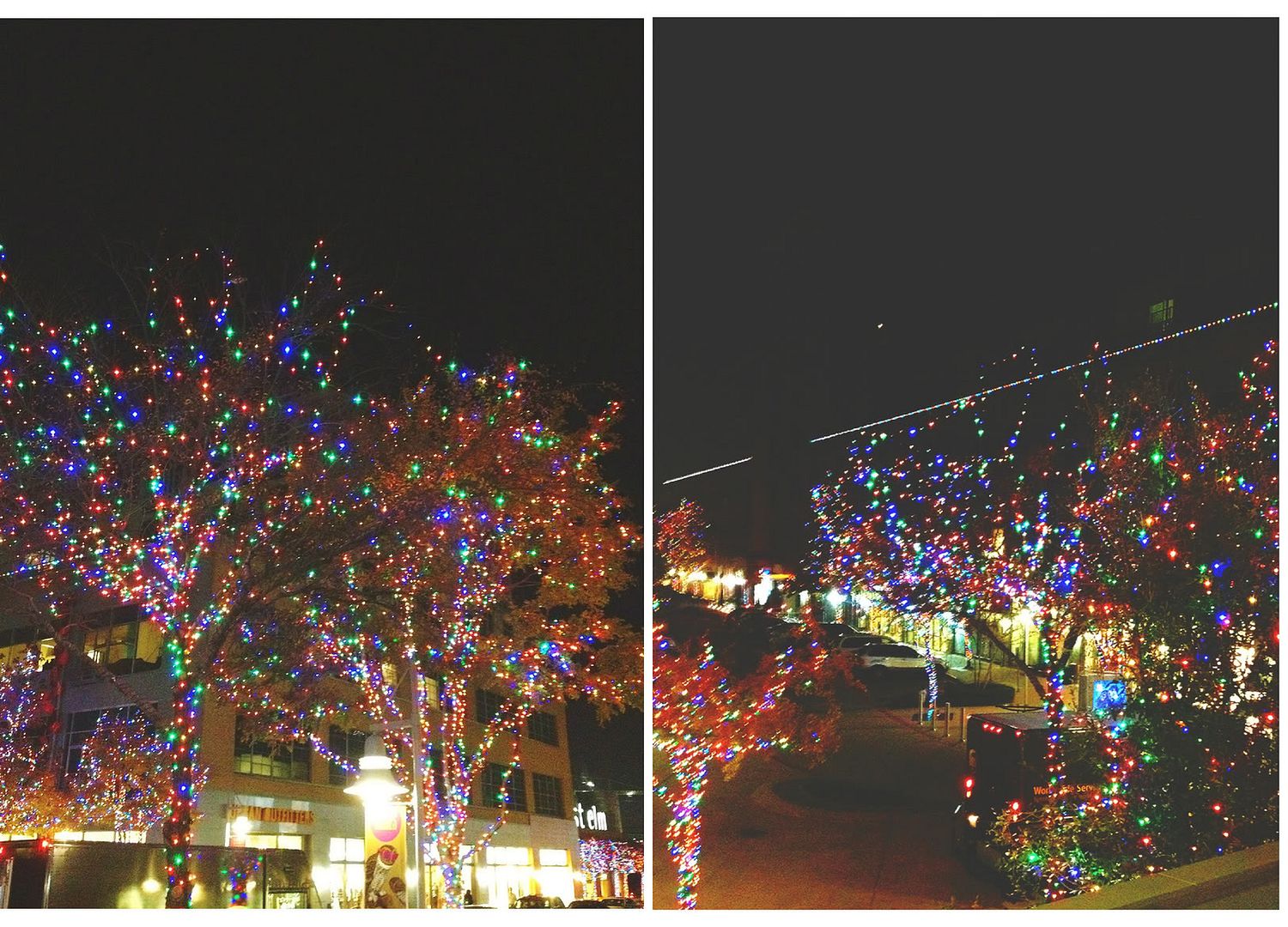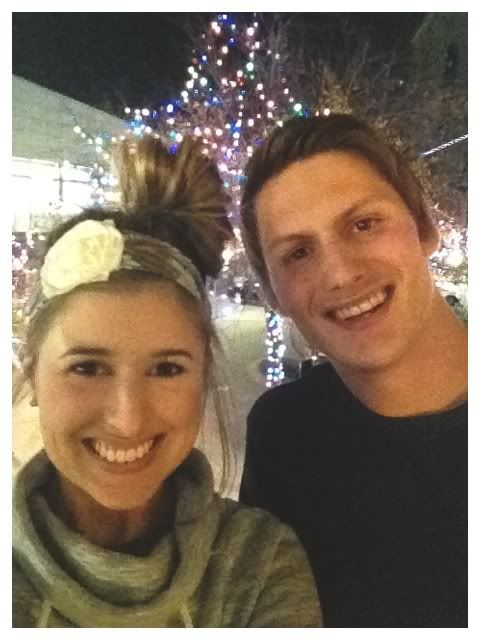 By the end of the night we had such a wonderful day. Its kind of crazy to think that because we had just received such terrible news but somehow we turned what seemed to be bad day into quite lovely one. You know you've got a keeper when the person your with has just been told there knee is going to possibly need two surgeries and not to mention spend a butt load of money on it but can then still make you feel so special and laugh harder than ever.
Yep he's a keeper for sure!!