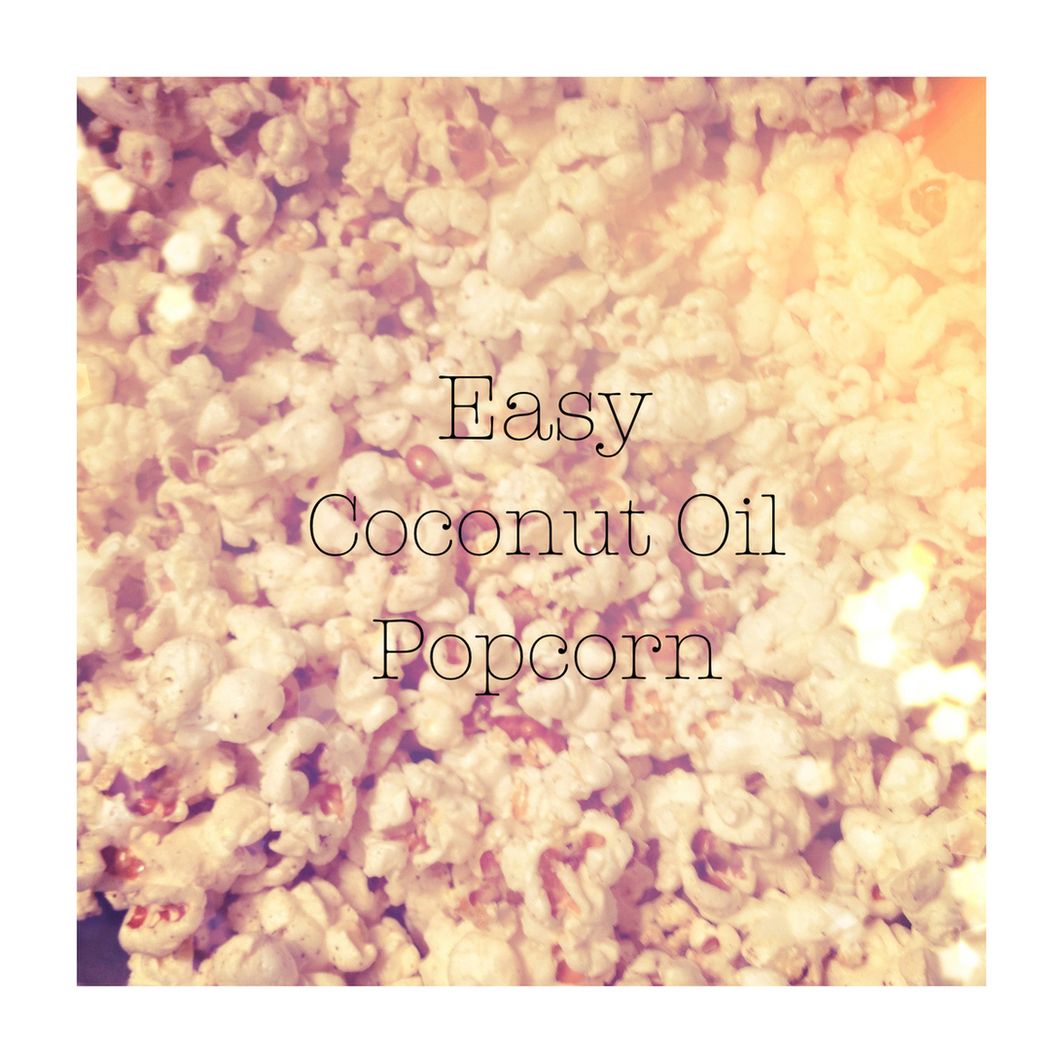 I just recently tried this and I am addicted. I have always had a love for popcorn but since trying to eat better and live a more healthy lifestyle I wanted to be able to create a more better alternative to those prepackaged microwave bags full of bad fats and lots of sugar. When I tried this for the first time I admit I really didn't set my hopes to high, I thought it was going to be bland and soggy and maybe even burnt. But this simple recipe totally blew my mind and whats even better is you can flavor it to whatever you like. Can you just imagine all the different flavor combinations!!
These are the kind of things that make me happy and get me all excited.
What you will need:
- Large Pot
- 1/3 cup of Popcorn Kernels
- 3 Tbsp of Virgin Coconut Oil
- 3 Tbsp Real Butter
- Salt
- Pepper
- Garlic Salt
(optional.. but is recommended if you like a subtle garlic taste... so yummy!)
How to make this Deliciousness...
First start off by placing your Popcorn Kernels,
2 tsp Salt, 1/2 tsp of Pepper and your Coconut Oil in a large pot.
Turn your heat on Medium to High and place a lid over the pot.
About every 10-15 seconds rotate/shake your pot slightly so that the kernels can constantly be fully coated in the oil and to avoid burning the kernels. It will take a little while maybe like 3-5 minutes until you will start to see it popping, but don't worry just keep rotating your pot to keep the kernels from burning and you will be fine. I thought I was doing something wrong at first but it just takes a few minutes. Once the popcorn starts popping make sure to keep the lid on and keep rotating and tilting your pot to keep it from burning but make sure its still getting a little heat from the burner. After its done popping turn off your heat and add in your butter, I took a little knife and rubbed it on the bottom of the pot so it melted and then toss your popcorn around to coat it all with that delicious butter goodness. Now comes the time to add your flavorings I added more salt to taste and garlic powder. Just keep tossing your popcorn and sprinkling it with garlic powder and salt until its to your liking. For any leftovers I just stored it in an airtight bag for later.
Hope yall enjoy!
Let me know if you discover any fun flavor combinations.